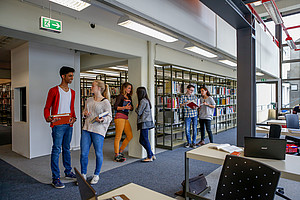 Due to our renovation works we can unfortunaly not offer any working spaces currently!
There are 3 rooms available for working in groups:
1 large room on the first floor
2 more rooms on the second floor
These group study rooms cannot be reserved. When working here, please note that loud speaking can be heard in the surrounding reading areas.
So please avoid loud discussions, they are not permitted here either.